What ricochet damage can reveal on the location of the warhead
by
There are numerous images showing damage of MH17 caused by shrapnel. We see holes but there are also scratches.
Some of these scratches are caused by what is called 'ricochet'. Ricochet is a rebound, bounce or skip off a surface, particularly in the case of a projectile.
Could ricochet damage tell us something about the location where the BUK missile exploded?
This post will not provide an answer. The purpose of this post is to encourage research and discussion. My personal believe is that the location of the missile calculated by NLR and TNO is too high.
The angle of which BUK fragments are starting to ricochet depends on many factors.
Accouding to Almaz Antey, the striking elements of the Buk 9M38M1 missile do not ricochet at angles greater than 30 degrees on the aircraft's aluminium surface. (source)
There are ricochet indications on both the cockpit roof as on the lefthand side of the fuselage.
Dutch Safety Board did not use all parts of the cockpit roof for the analyse of where the missile exploded. Some of these parts were found when the final DSB report was in draft status. However there are a couple of photos available of these roofparts. On the photo below these are indicated by numbers 1,2 and 3.
This post has photos of the cockpit roof as well.
Russian website mh17.webtalk.ru has some interesting photos and information on ricochet and angles of penetration. Google Translate is unable to make any sense of what is written there. Maybe someone can write an english translation?
This website has a lot of information as well including many images.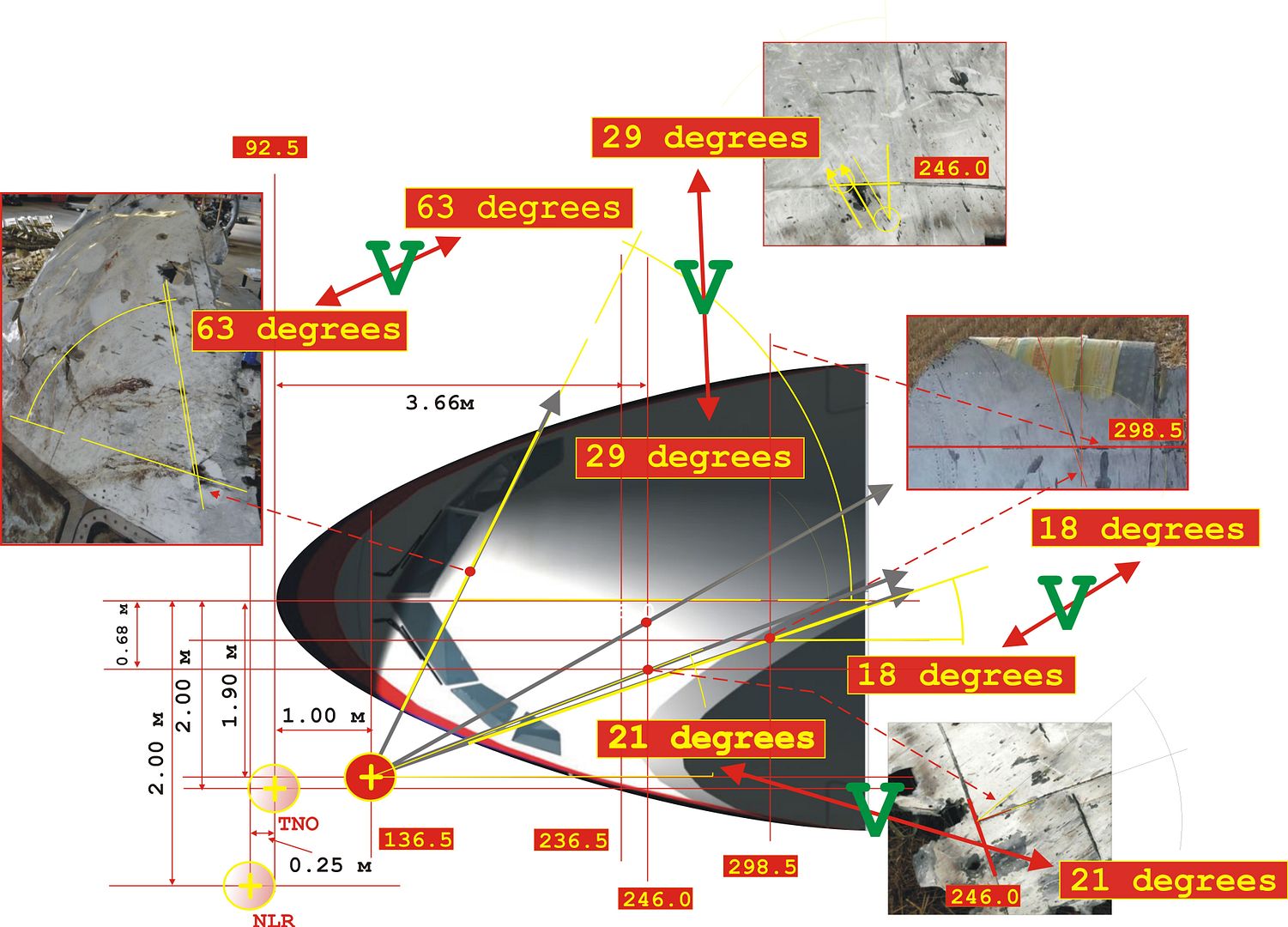 by