New video shows MH17 minutes after it crashed. Eyewitnesses talk about a rocket.
by
On Sunday november 16 a new video appeared on the internet showing Malaysian Airlines Boeing 777 MH17 burning wreckage minutes after it crashed near the village of Grabovo (Hrabove). 
Eyewitnesses on that video are saying they saw a rocket flying towards the aircraft. They initially believed a military aircraft was shot down.
The video was published by Associated Press and also appeared on on the site of
The video published by  Associated Press (AP) is here and lasts 2 minutes and 1 second. AP reports about the video here but does not mention the eyewitnesses talking about a rocket. The translation of the AP video can be found here.
The video published by Russian newspaper  KP.RU is here and is shorter because it has been edited, it lasts 1 minute 20 seconds. Around 36 seconds in the video people start talking about a rocket. See the translation:

Russia Today also covers the story here.
The house with the  green fence shown in this new video is next to the burn site. The area where the middle fuselage, wings and main parts of the engines crashed. This is the area on Google Maps.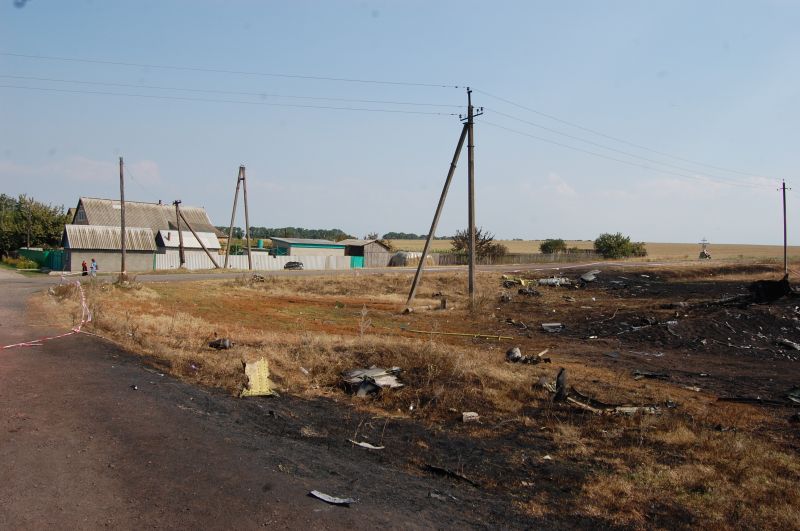 by