How likely a field will catch fire after a missile launch
by
The believe of some  is a field south of Snizhne caught fire after a BUK missile was launched.
While for the layman it might look logical a field is set in fire , this is not a fact as far as I know. As we cannot investigate based on assumptions we need a solid proof.
As soon as the missile is ignited, it will be only a few milliseconds before it starts to move. A lot of airpressure is generated which causes grass, wheat etc to flatten. Think about moving a match very fast along a candle wick. Will it be set on fire?
I could not find a video showing a BUK launch which set the field on fire. It does not make sense for a BUK crew to launch from a field if the field is set on fire.
This is a video made by a Russia Today crew in Eastern Ukraine. It shows a GRAD launcher. At the end of the video the grass in on fire.
Photo of BM-27 Uragan after missiles launch — a big hole in the ground, molten sand and no burnt grass: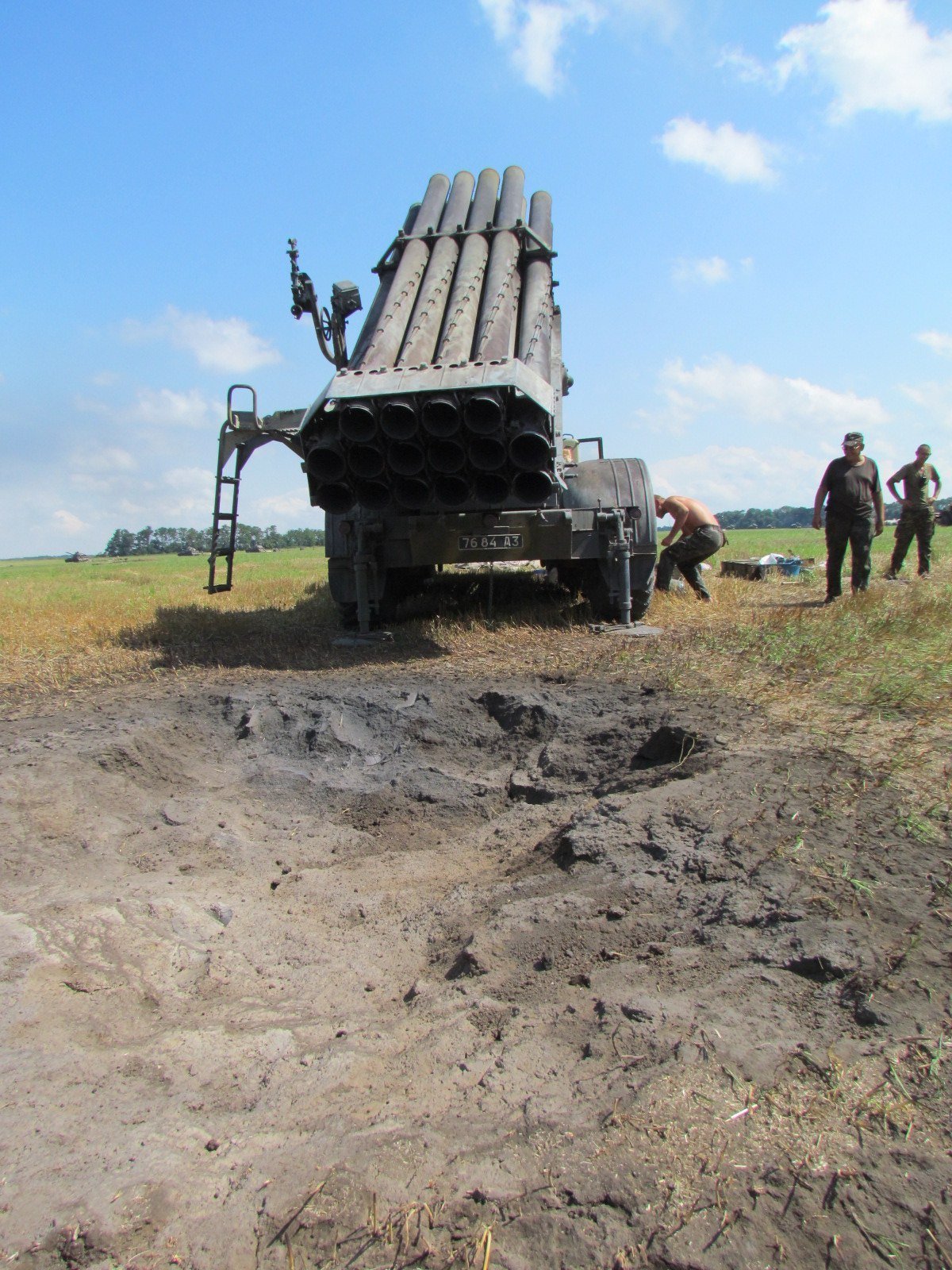 Here a video of BUK missile launches. Lots of dust, but I cannot spot fire. The launch location is Kapustin Yar. Northeast of  Kapustin Yar there is an area which is used for BUK training.
Maybe you can find other launches here which set the field on fire.
Below some videos showing launches of other types of missiles.
Use the comments for your thoughts.
by