Eurocontrol: "DSB never checked with us for operational status of radar stations"
by
Dutch Safety Board on behalf of the Ukraine aviation authorities investigated the cause of the MH17 crash.
The final report of DSB was praised by the Dutch government. However the report has many flaws as described here.
Another failure of DSB is not checking with Eurocontrol on status of Ukraine radar stations as Geenstijl reports.
Introduction
One of the conclusions documented in the final report was that primary radar recordings of Ukraine civil air traffic control were not available. According to UkSATSE, the organization responsible for controlling civil aircraft in Ukraine airspace, the primary radar was in maintenance.
That is weird as a Dutch radar expert explained that at least three radar stations in Ukraine were able to detect MH17. All three stations in maintenance was not logical.
However, according to the Ukraine ambassador to the Netherlands, one of the primary radar stations was destroyed! The other one which had enough range to detect was in maintenance. A third did not have enough range.
Each state part of Eurocontrol has to report to Eurocontrol if radar capabilities are reduced. Ukraine failed to do so as confirmed by Eurocontrol.
Dutch Safety Board did not mention in its report that one of the radar stations was destroyed. Remarkable as the director of UkSATSE himself stated end of June 2014 that radar station Artyomovsk "had been taken out of order". In fact the radar station was likely destroyed by masked men.
Even worse, DSB failed to check with Eurocontrol if Ukraine had reported any problems with radar stations.
A member of Dutch parliament send an email to the Director Network Manager of Eurocontrol asking "Did the Dutch safety board ask for reports on problems with radar stations in Ukraine and/or Russia for its report on the downing of MH17?"
The response of Mr Sultana of Eurocontrol was : "I can confirm there is no record of a receipt of any such request within my directorate"
This failure of DSB is added to a growing lost of failures, political statements, bias and non-logical behaviour.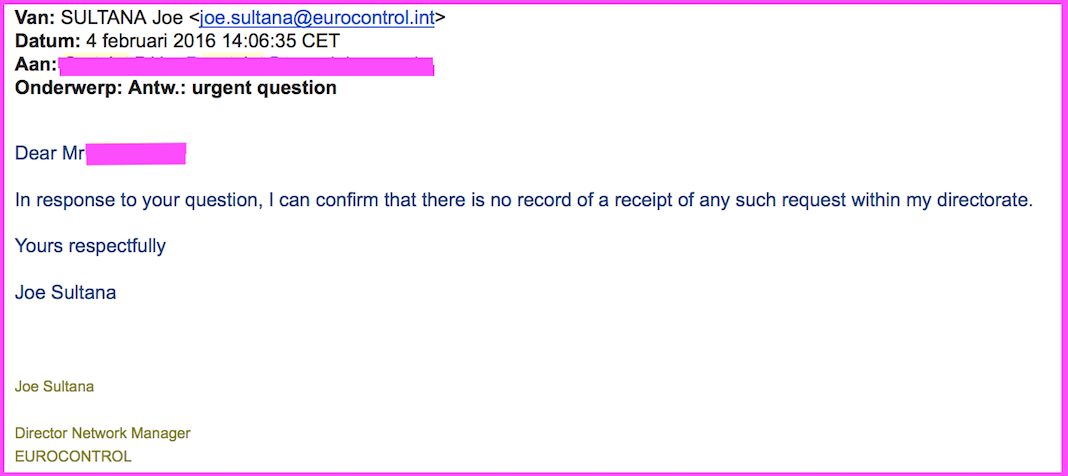 by